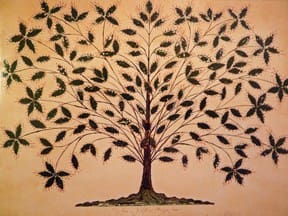 'Tis the gift to be simple, 'tis the gift to be free,
'Tis the gift to come down where we ought to be,
And when we find ourselves in the place just right,
'Twill be in the valley of love and delight.
When true simplicity is gain'd,
To bow and to bend we shan't be asham'd,
To turn, turn will be our delight
'Till by turning, turning we come round right.
Joseph Brackett
---
Prayers from the Book of Common Prayer:
A General Thanksgiving
Accept, O Lord, our thanks and praise for all that you have done for us. We thank you for the splendor of the whole creation, for the beauty of this world, for the wonder of life, and for the mystery of love.
We thank you for the blessing of family and friends, and for the loving care which surrounds us on every side.
We thank you for setting us at tasks which demand our best efforts, and for leading us to accomplishments which satisfy and delight us.
We thank you also for those disappointments and failures that lead us to acknowledge our dependence on you alone.
Above all, we thank you for your Son Jesus Christ; for the truth of his Word and the example of his life; for his steadfast obedience, by which he overcame temptation; for his dying, through which he overcame death; and for his rising to life again, in which we are raised to the life of your kingdom.
Grant us the gift of your Spirit, that we may know him and make him known; and through him, at all times and in all places, may give thanks to you in all things.  Amen.
For the Beauty of the Earth
We give you thanks, most gracious God, for the beauty of earth and sky and sea; for the richness of mountains, plains, and rivers; for the songs of birds and the loveliness of flowers. We praise you for these good gifts, and pray that we may
safeguard them for our posterity. Grant that we may continue to grow in our grateful enjoyment of your abundant creation, to the honor and glory of your Name, now and for ever.  Amen.
For Social Justice
Grant, O God, that your holy and life‑giving Spirit may so move every human heart [and especially the hearts of the people of this land], that barriers which divide us may crumble, suspicions disappear, and hatreds cease; that our divisions being healed, we may live in justice and peace; through Jesus Christ our Lord.  Amen.
For the Poor and the Neglected
Almighty and most merciful God, we remember before you all poor and neglected persons whom it would be easy for us to forget:  the homeless and the destitute, the old and the sick, and all who have none to care for them. Help us to heal those who are broken in body or spirit, and to turn their sorrow into joy. Grant this, Father, for the love of your Son, who for our sake became poor, Jesus Christ our Lord.  Amen.
For the Oppressed
Look with pity, O heavenly Father, upon the people in this land who live with injustice, terror, disease, and death as their constant companions.  Have mercy upon us.  Help us to eliminate our cruelty to these our neighbors. Strengthen those who spend their lives establishing equal protection of the law and equal opportunities for all.  And grant that every one of us may enjoy a fair portion of the riches of this land; through Jesus Christ our Lord.  Amen.
---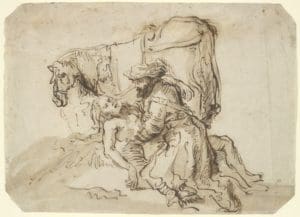 As a creature composed of matter, as a biological organism, every person, in common with everything else in the universe, is related by necessity to the God who created that universe and saw that it was good, for the laws of nature to which, whether we like it or not, we must conform are of divine origin. And it is with our bodies, with faith or without it, that all good works are done.
— W. H. Auden
The first question which the priest and the Levite asked was: "If I stop to help this man, what will happen to me?" But… the good Samaritan reversed the question: "If I do not stop to help this man, what will happen to him?"
— Martin Luther King, Jr.